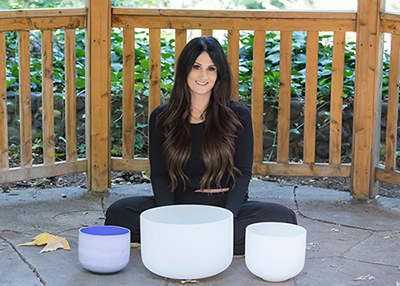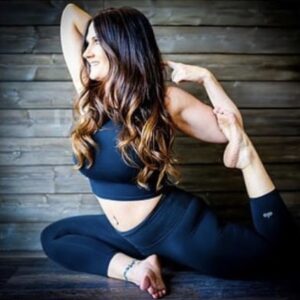 I dive deep into life purpose and shadow work through all of my offerings. I incorporate my knowledge of yoga asana and yoga philosophy, the natural world and the mystical world, astrology and the phases of the moon, and crystal reiki healing into all my teachings.
My yoga classes are a spiritually potent container for self exploration and healing work. Embodiment of each asana is my focus along with exploring the energetic body, finding what's hidden or stored within the physical body, allowing time and space for release through breathwork and meditation while in a posture. Releasing layers of old trauma to set yourself free.
I offer private Yoni Steaming and group Yoni Seaming circles, Yoga, Reiki Healing, and Divine Feminine Mentorship.
My passion is guiding women through transformative practices to create union between a grounded logical world and a mystical magical world in a way that is sustainable and actively changes your life.
My work and heart in this world is guiding women to their divine feminine birth right of sovereignty through transformational healing, self inquiry and awareness! The ways of our ancestors have been lost and can be an intricate part of healing the divine feminine wounds we carry. Bringing these lost practices of the wise woman back by syncing our bodies naturals cycles with the moon phases and seasons can be brought into our modern world by bringing them into union with modern knowledge and wisdom.
Yin yoga is a quiet meditative practice
Targeting the deepest tissues of the body, our connective tissues – ligaments, joints, bones, fascia, and the meridians, improving flexibility. Yin yoga has been known to improve sleep, calms the central nervous system and balances mind & body, increases circulation, improve joint mobility, releases fascia, reduces stress and anxiety.
Energetically, Yin yoga improves the energy flow, enhancing the flow of chi in the organs.
Postures are held 2-6 minutes while guided through meditation, utilizing sound healing.
Great for all levels!
$15: per class
or
$120: 10 class card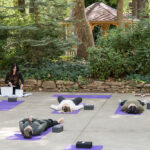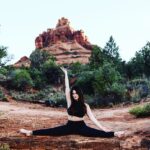 Womb Healing
Womb Healing Sessions are two hours long and individually customized for your needs. 
Trauma in the womb is connected to the throat chakra so most sessions include some chakra clearing and Reiki. A staple to all sessions is Yoni Steaming, Hypnotherapy, 
Akashic Records readings, and shamanic healing techniques including sound healing and de-armoring practices for you to do at home after leaving your session. My heart is truly in this work as it has personally transformed my life. Many women find themselves with past sexual trauma, ancestral or societal wounding that blocks the yoni or womb space showing up in their life as depression, anxiety, low sex drive, or overactive sex drive, abundance blocks, self-worth issues, eating disorders, emotional and mental issues. I believe as women supporting women we can change so many things we think are just a part of a life we have to accept when in reality it's the wisdom of how to heal ourselves we lack.. In addition, we usually talk about Yoni eggs and wands as well as syncing your menstrual cycles with moon phases and learning to regulate your cycles with your eating and the seasons. All of these and more are the ways in which we begin to heal the womb.
​$160
$80: Individual Yoni Steam Only
$50: per person: Group Yoni Steam Circle

Intuitive Shamanic Reiki Healing Session
Each session is customized to what your spirit calls for. I intuitively check in on what you need. Using techniques such as shamanic Sound and Reiki to align the energetic body. I use guided meditation, hypnotherapy, and Akashic Records Readings, sage, and essential oils used to help clear the auric body.
​Whether you are in a state of physical pain or illness, stress-related trauma, and are searching for support that is beyond what you have found with western medicine, reiki will help you become grounded and centered again, connecting you to your higher self. 
​This session will allow you to come into a state of wholeness and can relieve chronic pain.
Working through altered states of consciousness and Akashic Records to heal past life trauma that could be a root cause of unidentified illnesses. Great for processing grief, loss, heartache, chronic pain, depression, stress-related conditions, and anxiety.
​You can use your healing as a time to upgrade and release any stuck or blocked energy you may be holding unknowingly.
​Powerful work to aid in your ascension process.
Distance sessions available via zoom.
​$160: 2 Hour Session
$80: 1 hour reiki only session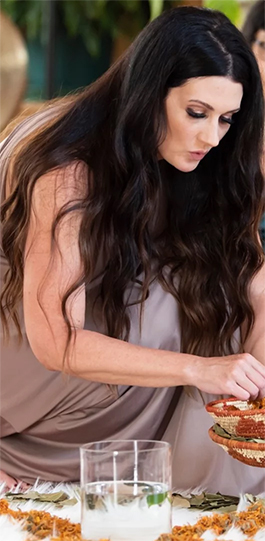 Intuitive Mentorship
Shamanic healing, aura and chakra cleansing, crystals, card reading, sage, essential oils, feather blessings, water purification. Sound healing to align and clear areas of the body with blocks or stagnant energy. Past life healing through akashic records readings. Channeled information for higher wisdom intended for your healing and ascension.
​We explore phases of the moon your astrological birth chart, personalized ritual work, and herbal tinctures.
​I customize these sessions to what you want to learn.
​Work with Ascended Masters
Learn to Hold your Own Circles

Honoring the Seasons

Goddesses

Become A Ceramonilist

Meet your Guides

Become a Healer

Altar Making

Casting a Circle

Spells & Rituals
​These sessions are deep soul work and include whatever spirit calls in for you that day. Looking into your soul's purpose, how the lessons in your life are showing up as teachers guiding you into a life you've always dreamed of. These sessions take on a life of their own as we channel your higher self and check in with what information you need on your journey now.  These sessions will be a guiding light on whatever your chosen path has been and can help you get through the dark nights of the soul that inevitably show up through our process of awakening which is a lifelong journey in its self. Usually these are done monthly for 3-6 months, but if one session is all you want we can do that as well.
Distant Sessions available through zoom.
​$160: 2 Hour Session