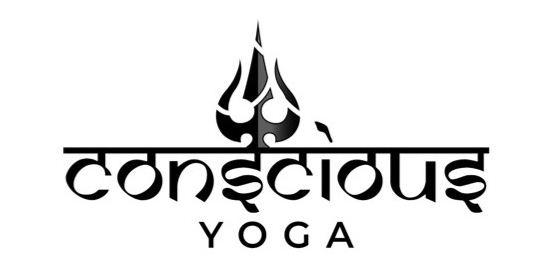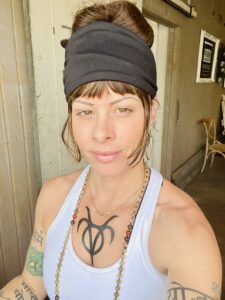 600HR RYT, Personal Development & Mindset Life Coach, Reiki Master & Yoga Bodywork Practitioner
Christena Specializes In Human Development & Spiritual Growth Through The Various Modalities Of Yoga Practice, Personal Development & Mindset Coaching.
Personal Development & Mindset Coaching Is Designed To Support Individuals Strengthen & Improve Performance & Capabilities In Various Areas Of Life By Means Of Addressing Thought & Behavioral Patterns: Relationships, Personal, Spiritual, Professional, Family, Emotional & Mindset. Christena Will Help You Transform A Negative Mindset & Emotional Roadblocks To An Intentional, Problem-Solving Mindset. That's When Real Change Happens…
Christena Is Highly Committed To Supporting Her People Reach Their Higher Potential. Nurture The Most Important Relationship Of Your Life: The Relationship You Have With Yourself


HANUMANASANA (MONKEY POSE)

Private Yoga Instruction
Private Yoga Sessions Are Specially Tailored To Meet Individual Students Needs & Goals. Learn To Begin, Modify Or Advance Your Practice In A Private Setting & Undemanding Pace. Yoga Is Very Effective At Pain-Management, Reducing Stress & Delivering An Over-All Sense Of Peace & Well-Being. Deep Stretching Gently Brings Muscles & Bones Back Into Their Optimal Alignment, While Lubricating The Joints. Asana Practice Aids In The Transfer Of Nutrients In The Body, Reduces Inflammation & Helps Prevent Premature Aging Inside & Out.
3/PL = $80/EA ($240)
5/PL = $70/EA ($350)
Ongoing Fluid PL = $50/EA
Yoga Bodywork (YBW)
90min • $150
2hrs • $200
2 1/2hrs • $250
An Enhanced Bodywork Experience & Unique Practice Combining Specialized Yoga Stretches, Thai Massage, Deep Tissue Manipulation, Myofascial Release, Sports Massage & Master Reiki Techniques.
YBW Improves Circulation, Reduces Inflammation, Lengthens & Loosens The Fascia, Muscles & Joints To Support Proper Skeletal & Muscular Alignment. Beneficial At Managing & Reducing Pain, Improving Mobility & Enhancing Athletic Performance.
YBW Enhances Over-All Health & Well-Being, Delivers Feelings Of Peace & Tranquility.
Master Reiki Techniques Administered Throughout W/Sound Therapy To Conclude.
Benefits:
Loosen Bound-Up Muscle Tissues AKA "Knots"
Increase Joint Mobility, Flexibility & Range Of Motion
Lengthen Muscle Fibers To Remove Toxins & Improve Circulation
Extra Oxygen Delivered Throughout The Body
Supports Health & Longevity Of Ligaments, Tendons & Joints
Reduce Physical Stress & Emotional Tension In The Body
Enhances Athletic Performance
Chakra Balancing & Integration
Learn More About The Primary Energy Centers Located Up & Down The Spine. Discovery Is The Key To Connecting, Integrating & Opening Your Chakra Centers To Remove Blocks, Clear Unwanted Energy, Increase Vitality & Harness The Power That Resides In Each Chakra. Understanding & Knowing How To Manage Your Energy Centers Is Absolutely Necessary If You Are On The Journey Of Spiritual Growth & Human Development. Dive Deeply Into Your Self & Discover More About Who You Are & Who You Want To Be.
7 Chakra Balancing Guided Meditations:
Gain A Clearer & Deeper Understanding Of The Chakra Centers & The Role They Directly Play In Your Life
Identify Potential Blocks Or Over-Expression To Balance, Integrate & Better Manage & Direct Your Energy System To Enhance Your Over-All Health, Well-Being & Relationships
Vibrational Sound Healing Unique To Each Chakra
Sage/Palo Santo Cleansing
Mudras, Bandhas, Asanas & Restorative
Chakra Book Included Upon Completion Of Entire 7 Series
Sessions Can Be Purchased Individually Or The Entire 7 Series For A Discount
$595 Series ($85/Session)
$95 Individual Sessions
Special Event Yoga
75 Min • Contact Christena For Price
Special Event Yoga Can Be Once Or Ongoing. Adding Yoga Practice To Your Special Event Brings So Many Benefits To You & Everyone Involved. Set The Pace Of Inner-Peace, Relaxation, Strength, Body Conditioning, Mental Clarity & Emotional Well-Being.
All Group & Special Event Yoga Are Custom Tailored To Your Requests, Special Needs & Goals: Pranayama, Sound Healing W/18th Century Tibetan Singing Bowl, Vinyasa, Slow Flow, Power/Motivational Yoga, Meditation, Essential Oil Treatments, Sage-ing, Sound Therapy &/Or A Combination Of These Healing & Therapeutic Practices To Enhance Your Yoga Experience.
Group Practice @ The Yoga Room Tuesdays
60 minutes • $15
Every TUES 9A. Asana Practice Includes Beginning & Ending Dharma/Meditation, Balancing Asanas, Warriors, Traditional Yoga Poses & Creativity Within Vinyasa. All Levels Welcome. Please Bring Two Blocks & A Strap.
Recovery Addiction Yoga
75 minutes 
Recovery Addiction Yoga Is Designed To Support You Through The Recovery & Discovery Process Of Life.
Yoga Practice Is An Excellent Tool & Support Mechanism That Acts As A Foundation To Support A Clearer Sense Of Who You Are, Where You Want To Go In Life, How To Better Connect With Yourself & Others & Helps You Have A Deeper Appreciation Of The Physical Body & Sense Of Your Spiritual Essence. A Combination Of Yoga Poses (Asana Practice), Guided Meditations, Pranayama (Yogic Breathing Techniques), Relaxation & Mindful Techniques To Support Recovery From Addiction(s) & An Overall Sense Of Empowerment & Well-Being. Open The Body To Release Physical & Emotional Tension & Toxins, Retrain The Mind To Be At Peace & Learn How To Cope With & Retrain Unwanted Physical & Emotional Feelings. Yoga Excels Us Towards Positive Growth & Acceptance While Nurturing Spirituality. Learn & Apply Lifelong Tools To Take Control Of Your Life & Decision-Making Processes. Stay On The Path To Good Health & Recovery To Lead A Happy & Fruitful Life.
Every Practice Specially Designed Based On Individual Student or Groups Personal Needs & Goals.
Beginning & Ending Dharma & Guided Meditation
Solfeggio Frequencies & Sound Healing
Asana (Posture) Practice
Pranayama (Breath Regulation)
Sage/Palo Santo Cleansing
Meditations That Encourage Establishing A Healthy Body-Mind-Soul Relationship
RECOVERY ADDICTION CENTERS:
1 Session Per Week = $120
2 Sessions Per Week = $200 ($40 Discount)
INDIVIDUALS:
1 Session: $90
3 Sessions: $80/ea
5 Sessions: $70/ea
Ongoing/6 or More: $50/Session (REQUIRES 6 SESSIONS PIA)
Home Yoga (Individual or Group)
75 minutes
Practice In The Comfort Of Your Own Home. Home Yoga Practice Is Customized According To Your Individual Needs & Goals. Music, Essential Oils, Sage/Palo Santo, Beginning & Ending Dharma/Meditation All Included & Optional.
Contact Christena For Price/Self-Investment
Anti-Aging Health & Nutrition Consult
1HR consult • $50
Healthy Gene Expression Is The Key To Anti-Aging, Pain-Management, Disease Prevention/Management, Quality Of Life & Good Health. I Have Been Studying Epigenetics For 12 Years & Inform You On How To Improve Your Health At The Epigenetic Level, Sustainable & Effective Health Results.
Learn How To Harness Healthy Gene Expression To Slow The Aging Process, Enhance Longevity & Quality Of Life. I Educate You On The Epigenetic Nutrition I Have Used For The Past 13YRS In Maintaining My Health & Youthful Attributes.
Guided Meditation
1/GM • $55
Meditation Changes The Brain & Has Many Benefits That Are Compounding Over Time: Reduced Stress In The Physical & Psychological Bodies, Increased Self-Awareness, Mindfulness & Patience, Enhanced Creativity, Fresh Perspective, Reduced Stress Response & A Deeper Understanding Of Life & Your Life's Purpose. Meditation Nurtures The Connection To Your Higher Self & The World Around You. It Is An Exceptional Way To Enhance Mindful-Thinking, Healthy Decision-Making & Teaches You How To Attract What You Want In Life.
3/GM: $150 ($15 Savings)